This hillside lot in Austin's highly desirable Barton Hills neighborhood offered panoramic views and "particularly bad soil conditions," says Kevin Alter. The previous 1970s house on the property stepped down from the street, barely clinging to the expansive clay beneath it.
"We liked the modesty of the old house's siting, but it was falling down the hill," says Kevin.  "For us, the most lovely thing you could say about our work is, 'I forgot to look at the building.' Our goal is to highlight the natural circumstances."
The clients—a young couple with two small children—requested simple, unfussy surroundings, easy living family space, and a showcase for those views. Alterstudio gave them those and much more, taking pains to build in a sense of arrival and of "architectural promenade."
"At first you're greeted by a sculpted concrete wall," Kevin explains. "You know there's a view, but you're taken away from it. Upon entering, there's an oasis on the inside, a beautiful garden to the right. Then you turn to the left, enter through the building, and find yourself up out of the ground more than a full story with a panoramic view of Austin. The house occupies that liminal position between the lush garden and the expansive view." And it strikes the perfect balance between privacy and panorama, protection and immersion.
The home's wood, weathering steel, board-formed concrete, and stone will evolve over time like the nature that surrounds it. Says Kevin, "Instead of layering on detail, we allow the weathering to give the house character. So it's not overtly shouting, 'look at me.'"
---
Plans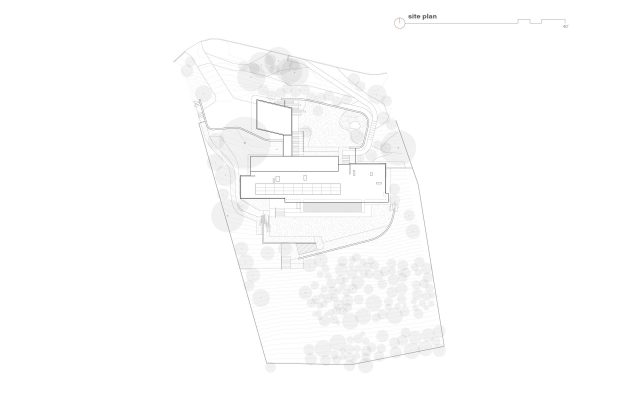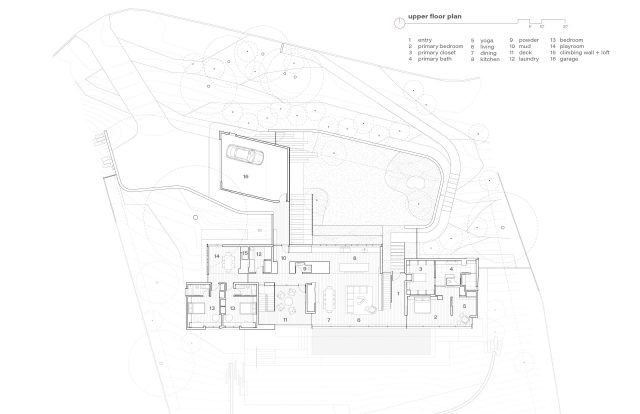 ---
Construction Images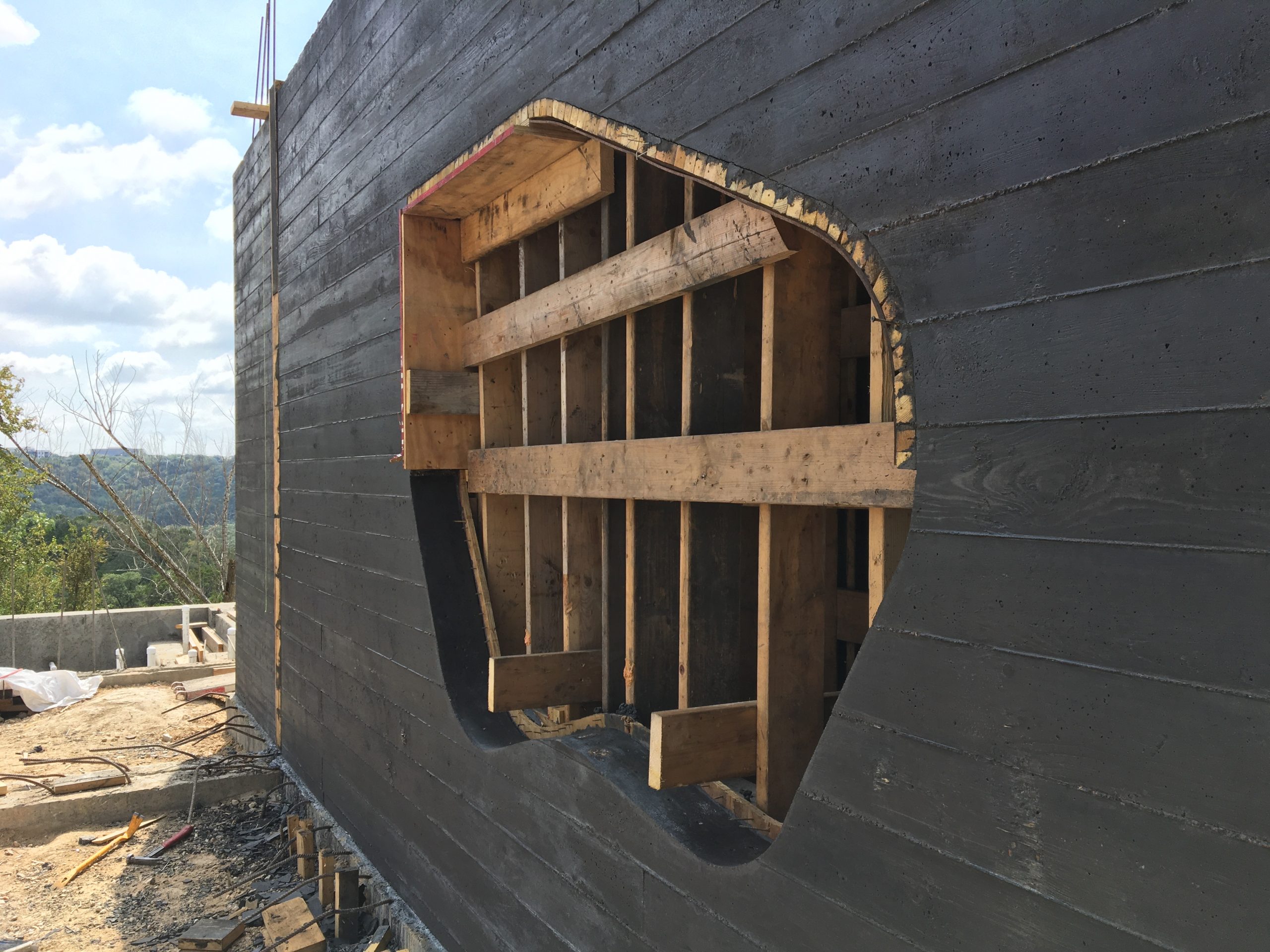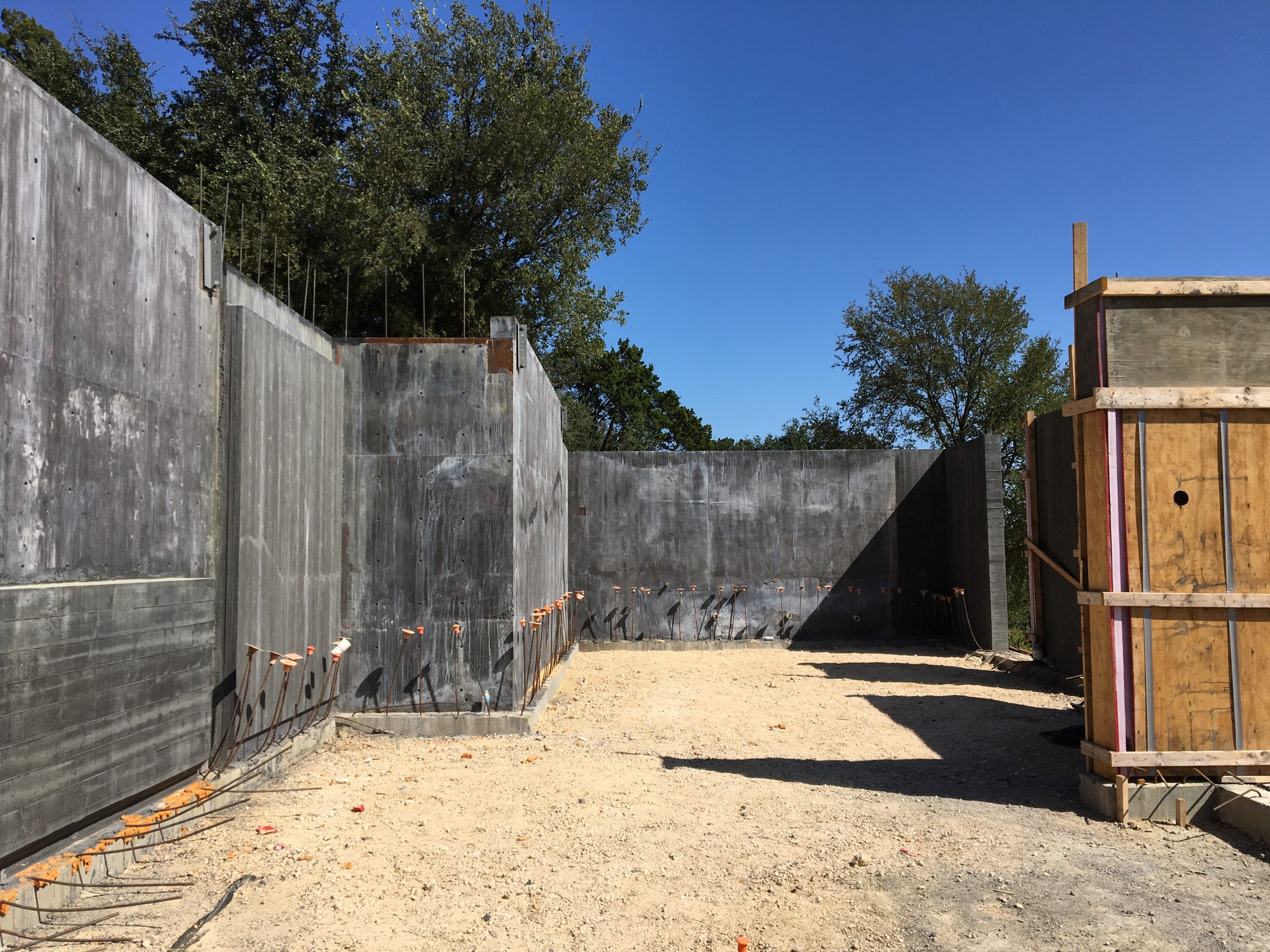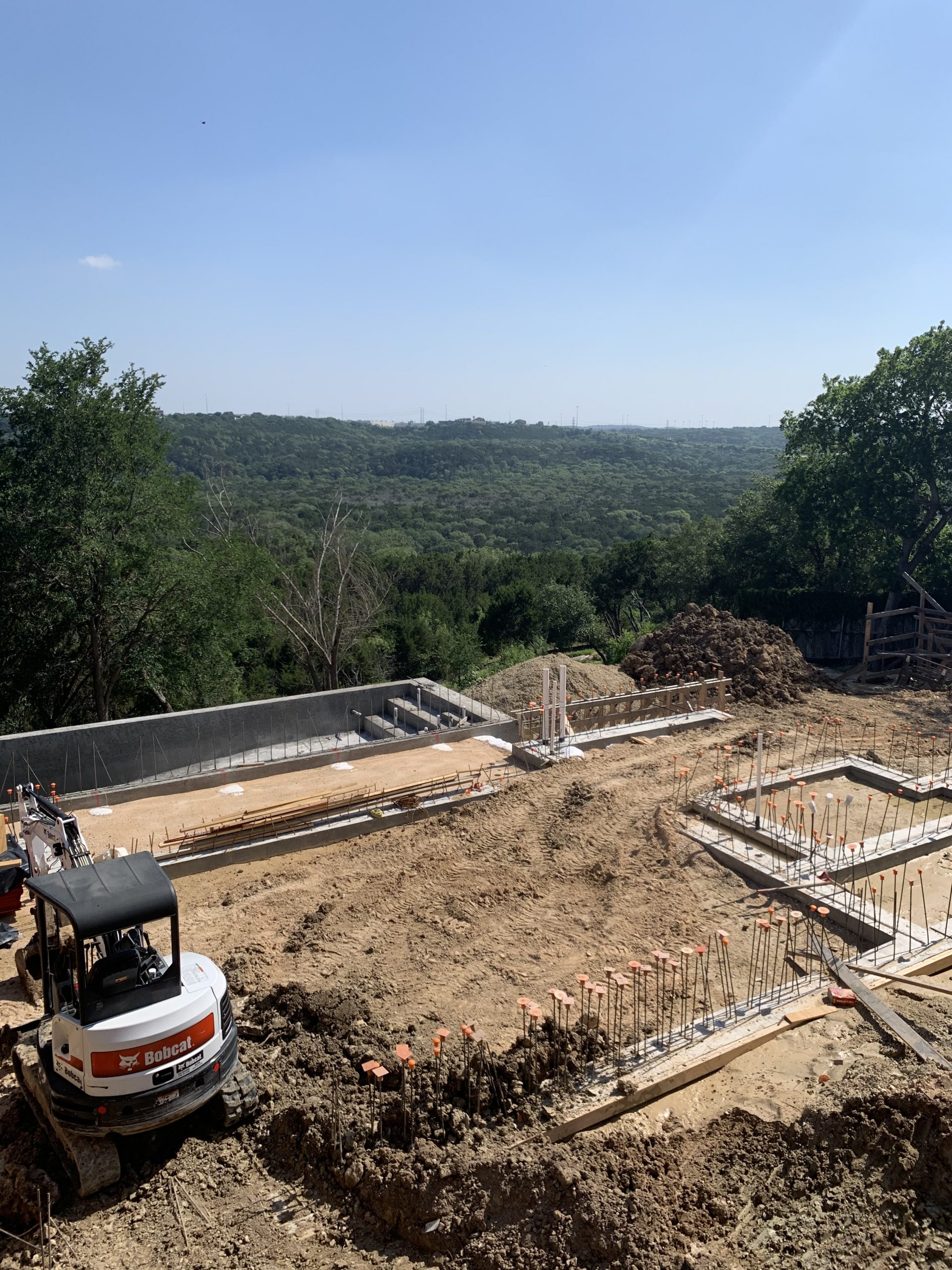 ---
Barton Hills Residence
Austin, Texas
ARCHITECT: Kevin Alter, Ernesto Cragnolino, Tim Whitehill, Michael Woodland, Haifa Hammami, Matt Slusarek, Shelley McDavid, Will Powell, Ana Escobar, Alterstudio Architecture, Austin
BUILDER: CleanTag, Austin
PROJECT SIZE: 5,382 square feet
SITE SIZE: .9 acre
RENDERING: Will Powell, Alterstudio