Although a seemingly inevitable design for this scenic site in New Zealand, Wanaka Wedge House began as an internet plan in America. Well, that's not completely accurate; it goes back even further than that. The idea of it germinated as a house for architect Jeff Day's mother. The intended site was the coast of Maine.
"It didn't make sense to build it financially, so I put it in the drawer," he recalls. When an internet house plans business called him for a contribution in 2009, Jeff adapted the plan into a prototype. The company didn't make it through the recession, but it left the website up. Then in 2017, Jeff got a call from a couple in New Zealand. They had found the plan online and they wanted his help to build it.
It's a big world and a small one at the same time. Jeff had lived in New Zealand as a child and had not been back since. It was a kind of homecoming to return there and to finally build the family house that had been percolating all these years. While the coast of Maine and this 9-acre site across the globe are very different, the house was conceived as a vessel for viewing and, as such, it needed only tailoring to the terrain, local building codes, and materials readily available on an island. And thus, the original SIP structure became stick-built, the red barn siding changed to metal, and the height lowered below the ridgeline. The color palette caters to code requirements for blending in with surroundings.
Well, blending in isn't completely accurate. Dramatic and deferential at the same time, Wanaka Wedge House soars.
---
Citation  
Custom Rural or Vacation House
Actual Architecture Company
Wanaka Wedge House
Queensberry, Central Otago, New Zealand 
Project Credits
Architect: Jeffrey L. Day, FAIA, Actual Architecture Company, Omaha, Nebraska
Permit Drawings: Ian Perry, Architectural Designer, I Design, Oamaru, New Zealand
Builder: Matt Colebrook, Colebrook and Co. Ltd., Wanaka, New Zealand
Building Engineer: Richards Consulting Engineers, Christchurch, New Zealand
Structural Steel Engineering: Select Engineering, New Zealand
Project Size: 2,575 square feet
Site Size: 9.34 acres
Construction Cost: $272 per square foot
Photography: Dennis Radermacher/ Lightforge
---
Key Products
Appliances: Fisher & Paykel
Cladding/Roofing: ColorCote; Easiroll translucent fiberglass cladding
Countertops: Corian
Fireplace: Escea
Lighting: Foscarini
Radiant Heating: Mitsubishi
Vanities/Toilets: Newtech 
Window Joinery: Lewis Windows
---
Images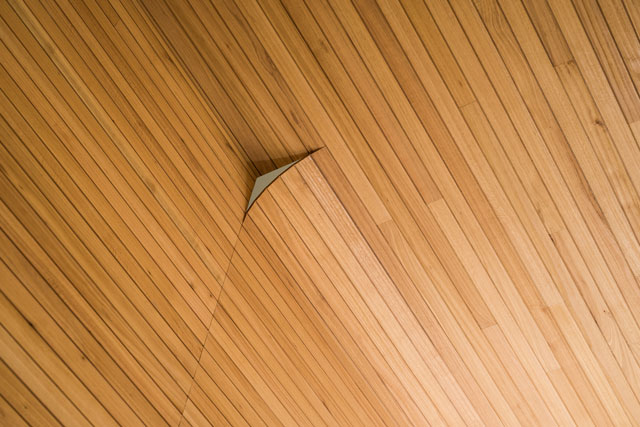 ---
Plans and Drawings