This 1880s Victorian in Aspen, Colorado's West End is the kind of fairytale house you fall in love with. And then you realize how unlivable it is in 2020. In this popular, protected neighborhood, there are restrictions against altering the exteriors of the old buildings, but you can reinvent the interiors. A poorly designed addition built in the 1970s, however, was fair game for demolition, which is where CCY Architects came in with their master plan: a full-scale interior remodel and exterior restoration of the original building, and the construction of an entirely separate new building to serve as the clients' desired guest house.
The clients, who are music enthusiasts, wanted their guest house to accommodate a piano with surfaces conducive to good acoustics. The wife's favorite piece of music is Chopin's Nocturne in E-Flat Major (Op. 9, No. 2), but more on that in a bit. Because of restrictions, neither building could accommodate enough bedrooms, so additional bedrooms and living space were built beneath the two buildings. Says project manager John Schenck, AIA, "This house is very much like an iceberg—more below grade than above grade."
The lot is also on a busy corner, which caused concerns about privacy—especially for the guest house, which is quite close to the street. And that's where we come to the nocturne: The architects designed an aluminum privacy screen or scrim for the building that digitizes the piece into "notes" or holes in the screen.
"We thought of it like music for a player piano," says project architect Evan Barrett, AIA. Adds partner in charge John Cottle, "As the sun moves through the space, that's the magic. The scrim is the instrument, but the music is the light."
---
CUSTOM PERIOD OR VERNACULAR RENOVATION  
Citation
CCY ARCHITECTS
VICTORIAN MUSIC BOX
ASPEN, COLORADO
Project Credits
ARCHITECT: John Cottle, FAIA, partner in charge; John Schenck, AIA, project manager; Evan Barrett, AIA, project architect, CCY Architects, Basalt, Colorado
BUILDER: Koru, LTD, Carbondale, Colorado
INTERIOR DESIGNER: Cheryl Troxel
LANDSCAPE ARCHITECT: BlueGreen Landscape Design, Aspen, Colorado
STRUCTURAL ENGINEERS: KL&A
PROJECT SIZE: 6,800 square feet (both houses)
SITE SIZE: .2 acre
PHOTOGRAPHY: Draper White Photography, Lena Nicholson Photography
---
Key Products
BATHROOM VENTILATION: Panasonic
CABINETRY/COUNTERTOPS: Bulthaup
CLADDING: Historical (Victorian); formed aluminum (Music Box)
DOOR HARDWARE: Valli & Valli
ENTRY DOORS: TRU Architectural (Music Box)
FAUCETS/SINKS: Dornbracht, Kohler
FIREPLACES: Ortal
FLOORING: Hickory
GARAGE DOORS/OPENERS/AUTOMOBILE ELEVATOR: Renlita; American Custom Lifts
KITCHEN APPLIANCES: Miele
LIGHTING CONTROL: Lutron
ROOFING: cedar shingles (Victorian house); formed aluminum (Music Box)
ROOF WINDOWS: VELUX
TOILETS: TOTO
WASHER/DRYER: Electrolux
WINDOWS: Loewen
WINDOW SYSTEMS: TRU Architectural
---
Images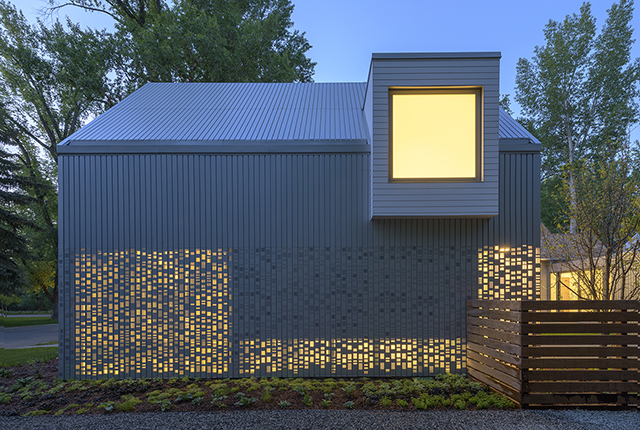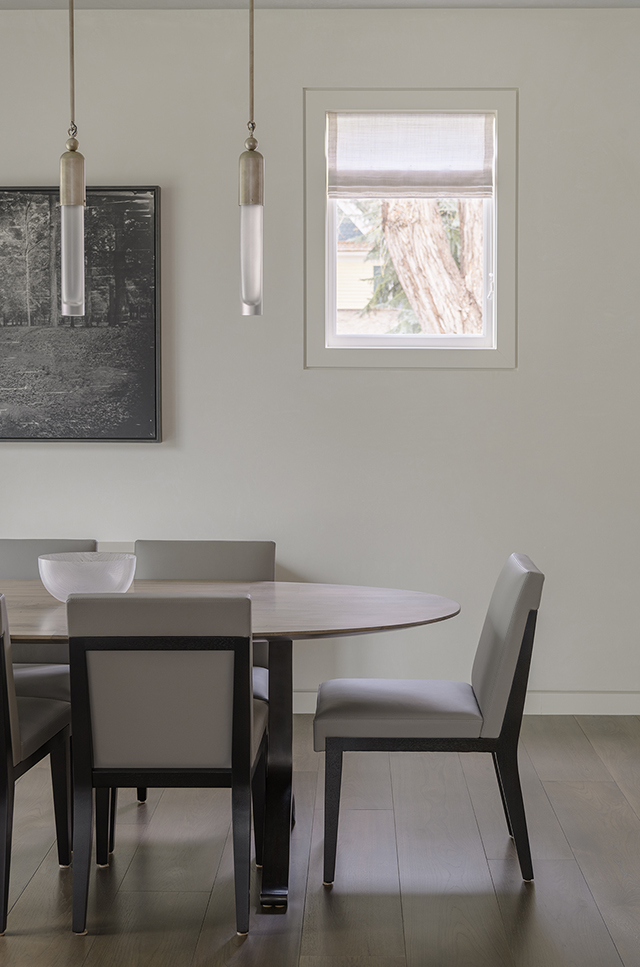 ---
Before Image
---
Plans and Drawings