"Successful projects always have a great client," says Zoltan Pali, FAIA, who had a very special couple of clients for this award-winning renovation and addition to a notable 1920s house by Wallace Neff. Even so, he was initially wary of both their program and how he might approach overhauling a traditional house on the historic register. Further complicating the endeavor were several mediocre remodels done in intervening years.
But the clients knew what they were doing when they tapped Zoltan, whose firm is adept at highly original modern work and painstaking restoration of historic buildings. Safe passage through their desired commission would require both skills and an ability to flex between them. On their wish list: a renovated kitchen and family room, and a new pool and library. They also wanted a place to park their growing collection of electric cars. At first, they envisioned these as contiguous to the main house, and this is largely what gave Zoltan pause. He thought they wanted a very literal extrusion of the old house architecture into new elements, which did not set his architect's heart afire.
"But I started meeting with them and coming up with ideas, and I found we were seeing eye to eye. They are very interesting, very well-read, and very connected to the art world in L.A.," he recalls. The "very well-read" part is no exaggeration, as one major driver of the project was their collection of 5,000 books, including some rare volumes.
The turning point for Zoltan came during a lunch with his partner and wife, Judit Fakete-Pali, at the Getty Villa. The firm had worked on its renovation and addition with Machado Silvetti. At the original building, modeled after an ancient Roman country house, he noticed again the concrete screens in the façade—they were similar to those at the Neff house, a California-casual hybrid of Spanish and Mediterranean. He realized the screens were the Rosetta stone for giving his clients what they wanted, in a design language that could span 100 years.
However, approval of the screen idea and the other part of his solution—a new standalone building to house the garage and library—would require that coveted "great client" mojo. Expecting an uphill battle, Zoltan took a little mockup of what a modern interpretation of those Neff screens might look like to his clients, and proposed the new outbuilding with the screens as its prominent design element. To his surprise, they embraced the idea. "We took the plan back to the historic resources department," he recalls, "and they loved it as well." Full speed ahead.
Key to the approvals was that the new building would use similar materials and roof pitch to the existing main house and small guest house on the property. The new garage and library building nests into a retaining wall adjacent to the guest house, the collection suggesting a European hill town built over time. The modern screens, made of bronze anodized aluminum, are a digitized riff on Neff's hand-drawn and handcrafted versions. Like Neff's originals, they serve a functional purpose, too, in protecting interiors from strong California sun, while allowing fresh air to pass through.
The firm's updates in the main house consisted of sensitive alterations and improvements very much in keeping with the spirit and quality of Neff's work. New world and old world in harmonious balance.
(See our previous coverage of this project here.)
---
CUSTOM PERIOD OR VERNACULAR RENOVATION  
Honor Award
SPF:ARCHITECTS
MORGAN PHOA LIBRARY AND RESIDENCE
LOS FELIZ, LOS ANGELES
Project Credits
ARCHITECT: Zoltan E. Pali, FAIA, principal in charge; Siddhartha Majumdar, AIA, project architect, SPF:architects, Culver City, California
BUILDER: Bill Gordon, William Kent Development Inc., Los Angeles
LANDSCAPE ARCHITECT: Korn Randolph Inc., Pasadena, California
PROJECT SIZE: 3,300 square feet
SITE SIZE: 1.81 acres
CONSTRUCTION COST: $900 a square foot
PHOTOGRAPHY: ©Roland Halbe; John LInden
---
Key Products
APPLIANCES: Miele, GE Monogram
CLADDING: Operable Wall Panels by Arktura LLC
COUNTERTOPS: Caesarstone
FAUCETS: Waterstone 3800 Parche; Hansgrohe Axor Steel Dingle (secondary faucets and shower faucets), Dornbracht
LIGHTING: Bega (exterior); Louis Poulsen Lighting Wohlert; Bartco Lighting BT6; USAI Lighting 7849
LIGHTING CONTROL/SHADING: Lutron
PHOTOVOLTAICS: PermaCity Solar
ROOFING: Redlands Clay Roof Tile #2311 Terra Cotta
ROOF WINDOWS: VELUX
SINKS: Kohler Kathryn (kitchen, master)
TOILETS: Duravit Starck 2
WALL PANELS: Arktura LLC
WINDOWS: Arcadia T200
WINDOW SYSTEMS: Western Window Systems
---
Images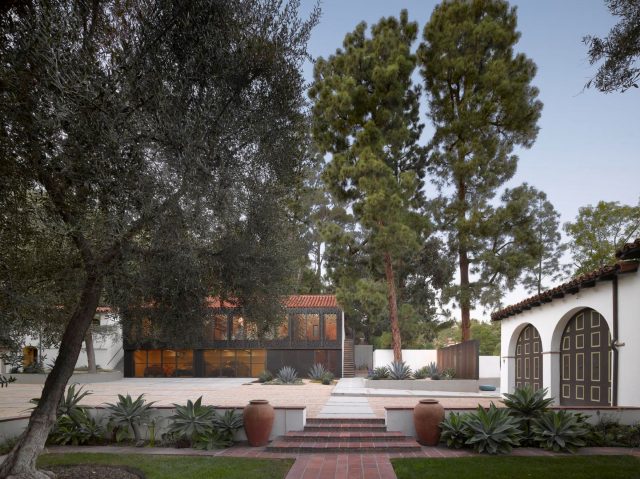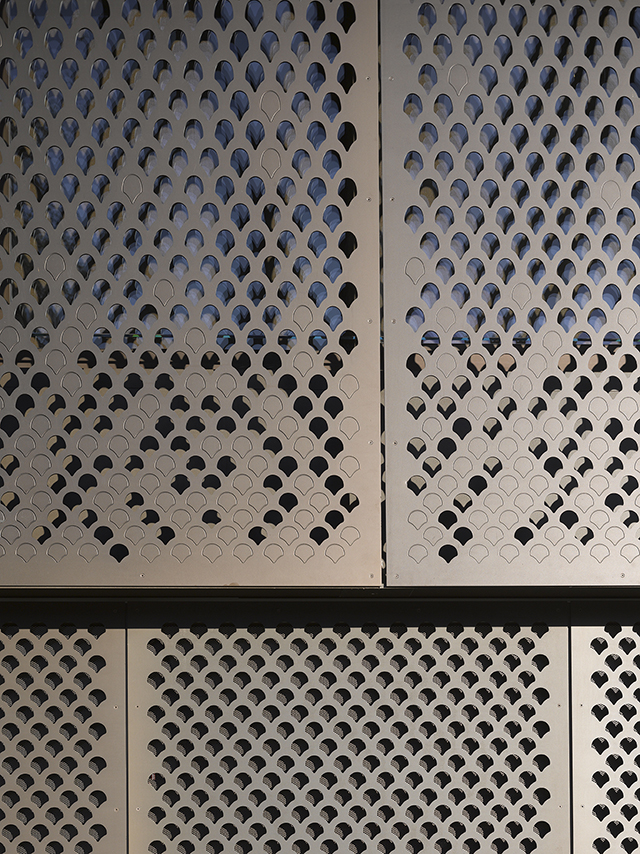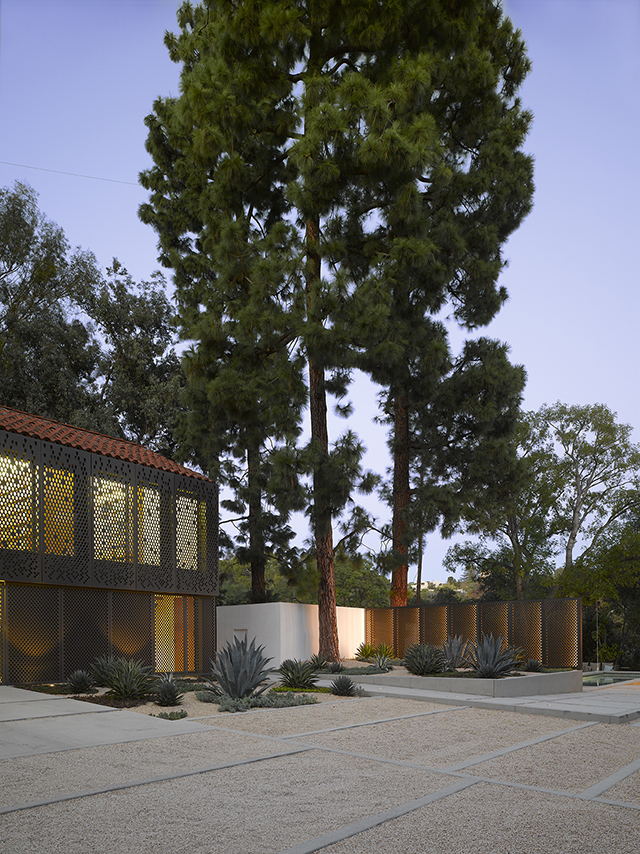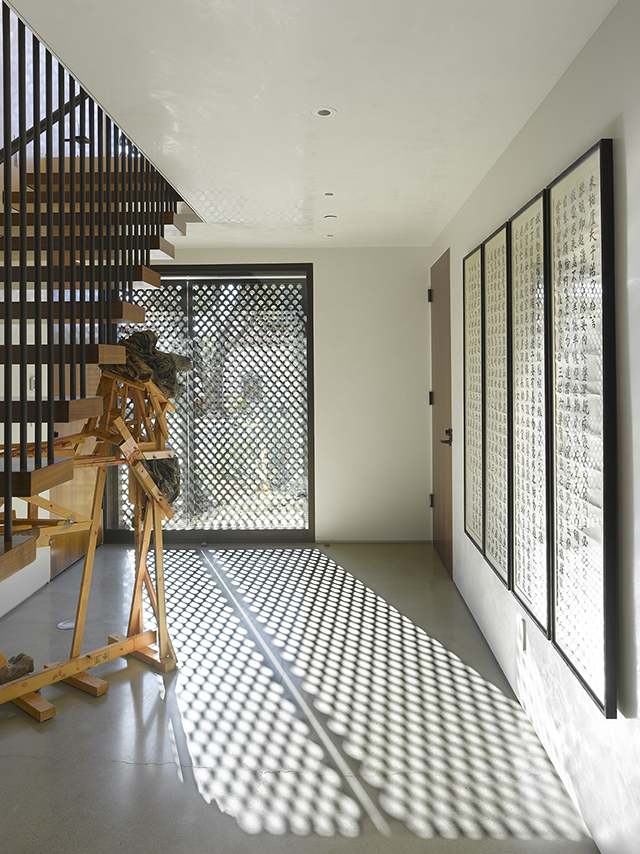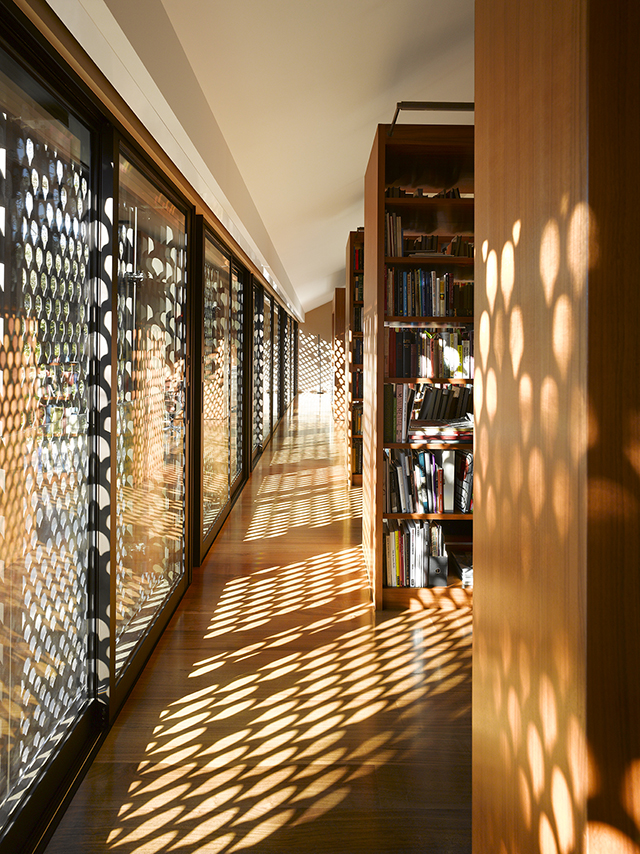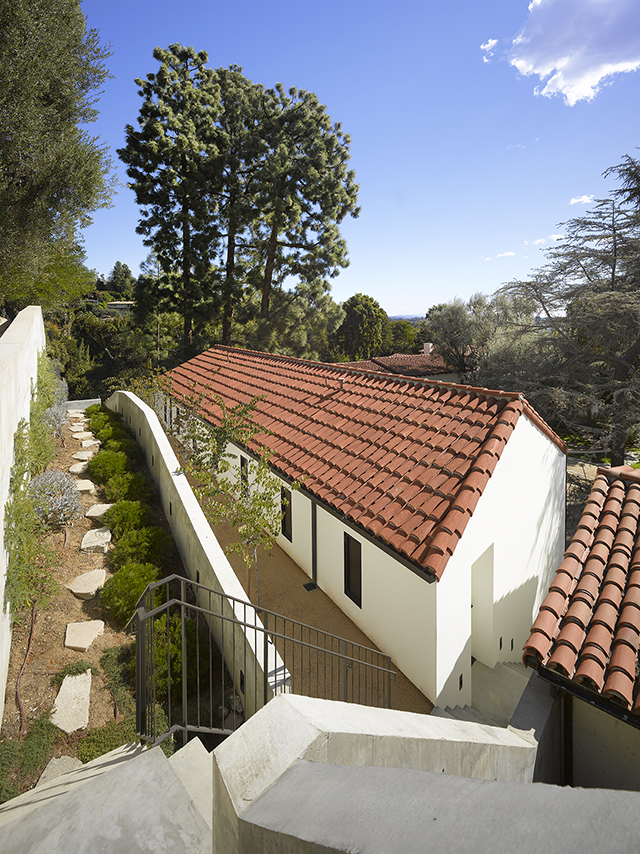 ---
Plans and Drawings